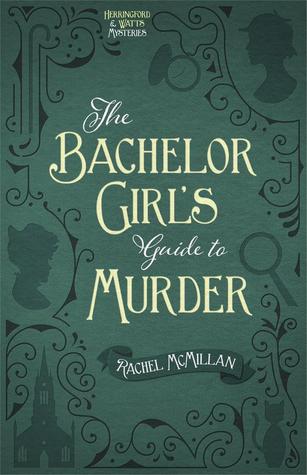 The Bachelor Girl's Guide to Murder by Rachel McMillan
Herringford and Watts Mysteries, Book 1
Harvest House, 2016
I have followed Rachel McMillan on social media since my early blogging days, and she has always been a witty delight around the blogosphere. So when I heard she signed a book deal, I was thrilled to see her good fortune. And after I read a tiny excerpt from the novel, I had to have it.
Our leading ladies, Jem and Merinda, are all quirks and curiosity. They burst onto the scene of mystery solving with an unparalleled enthusiasm and the insatiable desire to discover the truth. But their severe disregard for danger in the pursuit of that truth proves foolhardy at times.
Suffice it to say Jem and Merinda are quite the handful for their male counterparts. Jasper and Ray are obviously smitten with the ladies, and I wanted to see them on the pages more often. They also prove to be an essential help to the ladies in their ventures.
The Bachelor Girl's Guide to Murder is fun and adventurous and full of Rachel-isms. If you like mysteries with a little humor mixed in, this is the next book for you!
What will these amateur lady detectives tackle in the next installment of Herringford and Watts Mysteries?
*I received an e-copy of this book through NetGalley in exchange for my honest review. All opinions are my own.*