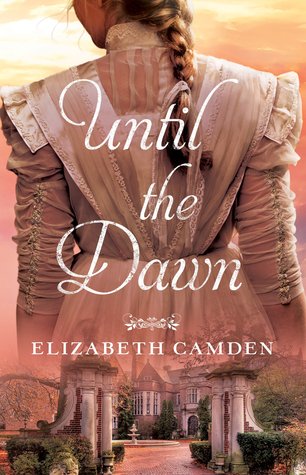 Until the Dawn by Elizabeth Camden
Bethany House, 2015
I remember reading Against the Tide and becoming an instant fan of Elizabeth Camden. Since then, I always enjoy picking up her novels and getting lost in the stories she writes. Until the Dawn is another engaging novel from one of my favorite authors. Elizabeth's writing style is easy to read and pulls you into the story.
With this novel, she touches on everything from the Weather Bureau to science and the trial of chronic medical issues. She even mixes in a bit of mystery and a sprinkle of hope. The result is a beautifully written novel that tells the story of Sophie van Riijn, who has faced ridicule from her community but has courage and radiates light through it all, and Quentin Vandermark, a man who has been knocked down in life and is cynical and cold. Beneath his stormy surface, can the hope Quentin has let lie dormant be reawakened?
And the setting! On the outside, Dierenpark is an abandoned mansion painted by the eerie stories surrounding it. But when you look a little deeper, Dierenpark takes on a life of it's own, and is nearly a magical place, providing an Eden-like setting for Sophie and Quentin to grapple, discover, and grow. This setting was the perfect complement to the story.
I can't wait to see what Elizabeth Camden has next for readers.
*I received this book from the publisher in exchange for my honest review. All opinions expressed are my own.*