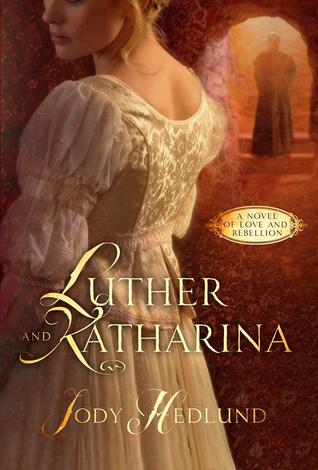 Luther and Katharina: A Novel of Love and Rebellion by Jody Hedlund
Waterbrook Multnomah, 2015
Let me start by making one thing clear: As you all know, Jody Hedlund is one of my favorite authors. She is talented, and her books are impressive. So when I say I didn't quite like this one, that doesn't mean it was a bad book. It just means it wasn't for me.
Personally, I had a difficult time connecting with the characters or getting invested in the story. Martin Luther and Katharina von Bora lived compelling lives, no doubt about that. They lived in dangerous time and found the courage to share the truth of God's love in the face of adversity.
This one felt heavy on the history- which makes sense in retrospect, as this book is a Historical. It is a departure from her Historical Romances, which becomes evident early on in the book. As I am a fan of her Historical Romances, I thought I would equally love this one as well, but alas, I did not. I still plan to read her future books, as she is an author not to miss.
Jody Hedlund has done an impressive amount of research to make this time period in history come alive. It is realistic and she does not shy away from delving into the issues Martin Luther faced in his day.
Jody recently wrote a blog post about the differences between Historicals and Historical Romances that informs the reader about these genres. I would recommend you read it, since it could help you decide if this is the kind of book you might enjoy. Read it here.
*I received a complimentary copy of this book in exchange for my honest review.*