The 2015 Jody Hedlund Challenge is a monthly series featuring the novels of author Jody Hedlund, hosted by Cassie of Bookshelves and Windows and Jamie of Books and Beverages. We invite readers and bloggers to join us in reading and discussing these books together. Every month, we'll announce the book about four weeks before the discussion post will go live (alternating between Cassie and Jamie's blogs). The following month, after everyone has read the book, we will discuss and interact with each other about our thoughts on each book with special appearances throughout the year! If you're on Facebook be sure to join our group!

Wow! This year has just flown by, hasn't it?! This is officially the LAST discussion of The 2015 Jody Hedlund Challenge and I can't say thank you enough to everyone involved with this project. Thank you to Amy Green of Bethany House and Jody Hedlund, for writing these books and so generously spending time interacting with everyone. To the readers that participated in this challenge, thank you for sharing your reading experience with us.
And most of all, thank you to Jaime of Books and Beverages, who has been the best co-host and a great friend. She has gone above and beyond helping brainstorm great ideas and with all kinds of behind-the-scenes work that makes what we do look like magic. I couldn't have done this without you!
Now, let's discuss Luther and Katharina! Check out the link below to be taken to Jamie's blog!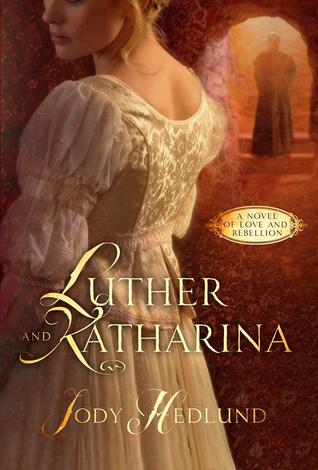 >>>> Check out the final discussion here! <<<<