The 2015 Jody Hedlund Challenge is a monthly series featuring the novels of author Jody Hedlund, hosted by Cassie of Bookshelves and Windows and Jamie of Books and Beverages. We invite readers and bloggers to join us in reading and discussing these books together. Every month, we'll announce the book about four weeks before the discussion post will go live (alternating between Cassie and Jamie's blogs). The following month, after everyone has read the book, we will discuss and interact with each other about our thoughts on each book with special appearances throughout the year! If you're on Facebook be sure to join our group!
I can hardly believe we are announcing the last read of the year for the Jody Hedlund Challenge! Where did this year go? We are winding down with Jody's newest book, to be released in October, Luther and Katharina! We hope you will all join us as we bring this challenge to a close and celebrate your accomplishment of reading Jody Hedlund's books with us!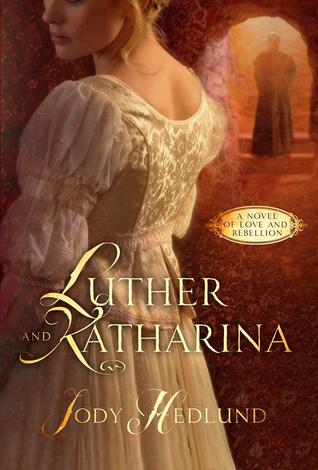 Luther and Katharina: A Novel of Love and Rebellion
from Goodreads: Katharina von Bora has seen nothing but the inside of cloister walls since she was five. In a daring escape, Katharina finds refuge with Martin Luther and seeks his help to pair her with the noble, wealthy husband she desires.
As class tensions and religious conflicts escalate toward the brink of war, Martin Luther believes that each day could be his last and determines he will never take a wife.
As the horrors of the bloody Peasant War break out around them, the proud Katharina and headstrong Martin Luther fight their own battle for true love, in one of the greatest love stories of history.
Discussion Date: October 27, 2015
Where to Buy (Preorder): Amazon | Barnes & Noble | CBD.com
And don't forget! Next week we're discussing A Noble Groom right here, and it'll be my last time hosting! See you then.