The 2015 Jody Hedlund Challenge is a monthly series featuring the novels of author Jody Hedlund, hosted by Cassie of Bookshelves and Windows and Jamie of Books and Beverages. We invite readers and bloggers to join us in reading and discussing these books together. Every month, we'll announce the book about four weeks before the discussion post will go live (alternating between Cassie and Jamie's blogs). The following month, after everyone has read the book, we will discuss and interact with each other about our thoughts on each book with special appearances throughout the year! If you're on Facebook be sure to join our group!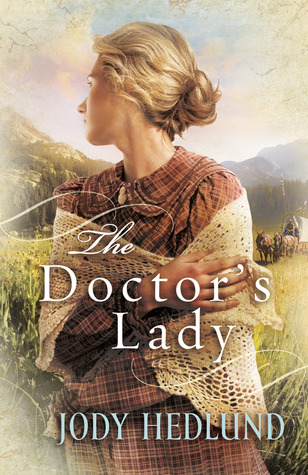 It's finally time for July's discussion of The Doctor's Lady! How did everyone enjoy it? I can not wait to hear what you all thought!
1.  Priscilla didn't talk about her infertility because of her embarrassment and concern over what people would think about her. Once she shared with Mabel, however, she realized her fear and pride had kept her from experiencing Mabel's encouragement and support. Has there been a time when you hesitated to share a personal problem due to fear or pride? When you finally opened up about the problem what happened?
2.  Priscilla's cameo pin represented her old life, the life of a proper lady and the expectations that came with it during that time in history. During much of the trip, she clung to her cameo along with her beliefs of superiority to the natives. But by the end, she came to a point where she was able to give the cameo away and to see the natives with new eyes. Have you ever had to let go of a previous way of thinking or living and embrace a new path? Tell about your experience.
3.  At the beginning of the trip, Eli didn't want to rely on anyone else for help. He wanted to be strong and prove he could make it West on his own. By the end, he came to realize that learning to rely on others wasn't a sign of weakness. How well do you accept help when you need it? Is it easier for you to offer help or accept it?
4.  Who was your favorite character? Favorite scene? Why?
Curious to know which one of Jody's leading ladies is most like you?
As a fun bonus this month, I put together this fun little quiz  so you can find out:
Which Hedlund Heroine Are You?
Click the picture below to be taken to the quiz and make sure you come back and tell us who you got in the comments!!
Let's talk! And make sure to let me know which Hedlund Heroine you are in the comments!