The 2015 Jody Hedlund Challenge is a monthly series featuring the novels of author Jody Hedlund, hosted by Cassie of Bookshelves and Windows and Jamie of Books and Beverages. We invite readers and bloggers to join us in reading and discussing these books together. Every month, we'll announce the book about four weeks before the discussion post will go live (alternating between Cassie and Jamie's blogs). The following month, after everyone has read the book, we will discuss and interact with each other about our thoughts on each book with special appearances throughout the year! If you're on Facebook be sure to join our group!
If Rebellious Heart is my favorite of Jody's books (which it is), then The Doctor's Lady is a close second. In the month of July we'll be reading and discussing it and I am quite happy about it!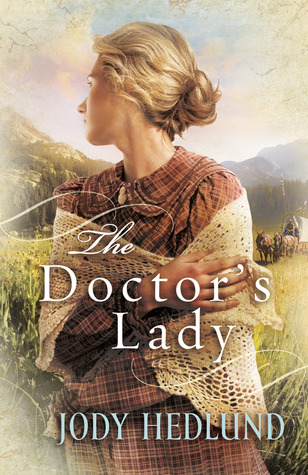 Summary (from Goodreads): Priscilla White knows she'll never be a wife or mother and feels God's call to the mission field in India. Dr. Eli Ernest is back from Oregon Country only long enough to raise awareness of missions to the natives before heading out West once more. But then Priscilla and Eli both receive news from the mission board: No longer will they send unmarried men and women into the field.
Left scrambling for options, the two realize the other might be the answer to their needs. Priscilla and Eli agree to a partnership, a marriage in name only that will allow them to follow God's leading into the mission field. But as they journey west, this decision will be tested by the hardships of the trip and by the unexpected turnings of their hearts.
Where to Buy (Preorder): Amazon | Barnes & Noble | CBD
Discussion Date: July 28, 2015
Don't forget! We're discussing Hearts Made Whole next week, so come on over to talk about it!