This book really packs quite the emotional punch.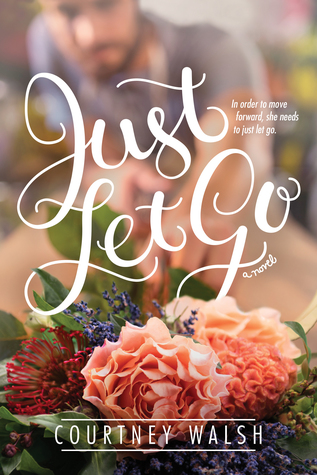 Just Let Go by Courtney Walsh
Harbor Pointe, Book 2
Tyndale, 2018
What happens when you throw together a small town girl whose only dream is to own the flower shop and stay right where she is and a reckless Olympic skier who finds himself stuck in that small town on community service?
The characters weren't my cup of tea in the beginning, I must admit. Between Quinn's prickly demeanor and you're-not-worth-my-time attitude and Grady's cocky manner and propensity to drown his issues at the bar, I didn't warm easily to either of them. But as the layers of their stories were slowly revealed, I started to understand their actions, although misguided, were a reflection of the pain they felt within and how they had chosen to protect themselves from further emotional injury.
Courtney Walsh digs deep into her characters' hurts and burdens. The pain they carry around with them is heavy and all too relatable. We all carry things with us, and sometimes that thing is so big and we've held it for so long, we don't even realize how it is hurting us anymore. That is explored so fully in this novel, and is a beautiful, candid reflection of humanity.
That's what I appreciate about Courtney's books. She always writes honest characters, and it resonates with me.
And if that isn't enough, just take another look at that gorgeous cover. Go read it!